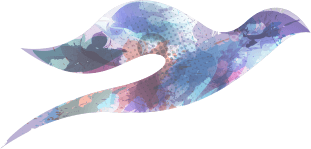 THE POWER OF
SELF-COMPASSION
ONLINE COURSE
An Eight-Week Training Program to
Bring Kindness and Inner Strength to Any Moment of Your Life
Welcome from Kristin Neff & Chris Germer
Have you ever marveled at how some people manage to bounce right back from challenges in their lives, keep an optimistic attitude, motivate themselves to achieve lofty goals, and stay healthy and happy? Chances are, there's a secret ingredient in their lives: self-compassion.
What, exactly, is it?
In a nutshell, self-compassion is treating ourselves with the same kindness, care, and understanding that we would offer to others when they suffer, fail, or feel inadequate.
Hundreds of studies are pointing to self-compassion as one of the most powerful resources for enhancing your emotional well-being. And while we all have this capacity within us, too often we neglect to strengthen and use it when we're struggling.
Many first-time participants in our course are actually wary about being compassionate to themselves. Why? Because we fear that being too kind to ourselves will make us weak or self-indulgent. Or that we need to be "tough" on ourselves to stay motivated and reach our goals. In fact, research shows it's just the opposite: Self-compassion turns out to be much more effective than self-criticism—for your success at work, health, personal relationships, and fulfillment of your aspirations.
Since 2010, we've tested and continually refined strategies to help people develop self-compassion as a habit—a natural strength that comes to our aid whenever we need it. And guess what? It works. In research studies and in real life.
With The Power of Self-Compassion online course, we're thrilled to invite you to experience all the core essentials of our work.
All of us have to deal with seemingly unbearable situations from time to time. And that's when the miracle of self-compassion comes to the rescue: to help you meet inevitable crises and transform your experience through mindful awareness, a sense of common humanity, and self-kindness.
Join us, and let us show you how!
Warmly,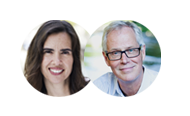 Kristin Neff & Chris Germer
P.S. The Power of Self-Compassion comes with a 100% money-back guarantee because we believe so much in its potential to transform your life, that we want you to try it risk-free.
WHY A COURSE IN SELF-COMPASSION?
Research reveals that most of us engage only a fraction of our full potential to support ourselves with inward kindness. When we fully develop this capacity, the benefits are life-changing. In this course you'll learn how to:
GROW IN KINDNESS

toward yourself, a foundation for facing life's many challenges

BUILD RESILIENCE & STRENGTH

when in distress or emotional turmoil

HEAL THE WOUNDS

of self-criticism, emotional trauma, self-doubt, and shame

FIND NEW MEANING & FULFILLMENT

in your life, even if you are currently struggling with anxiety, depression, or frustration

IMPROVE YOUR RELATIONSHIPS

with partners, friends, family, and others—by giving yourself what you need

BE A BETTER CAREGIVER

for your children, aging parents, and clients of those in the mental, social, and medical healthcare professions
What It Feels Like to Be Loved and Supported
Just reflect for a moment on how your life changes when you feel truly loved and supported:
a sense of inner peace

willingness to venture out and take risks

taking better care of yourself

calmness & confidence in the face of adversity
So often, we long for this kind of care and affection from others. But did you know that you can give this life-changing support to yourself at any time, with many of the same results?
How Your Inner Critic Sabotages Happiness
In the face of hardship or failure, have you ever said to yourself . . .
What is wrong with me? Why me?

Why do I struggle in situations that others seem to handle much more easily?

If I'd just tried harder, things would be different.

It's my fault and I deserve this.
Too often, we learn early in life to be self-critical in a way that becomes virtually reflexive. But we also have another powerful drive:
the desire to nurture ourselves and others.
A Little Self-Kindness Goes a Long Way:
In the Lab and in Real Life
It turns out that self-compassion protects and strengthens us far more effectively than self-criticism.
A solid body of ever-growing scientific evidence reveals that highly self-compassionate people are happier, healthier, more creative and satisfied.
In this immersive program, you'll discover your innate self-compassion, and how to develop it into an ever-available resource that supports you at all times.
MEET YOUR TEACHERS
In hundreds of workshops, Chris Germer, PhD and Kristin Neff, PhD have tested and refined their Mindful Self-Compassion learning program. The evidence shows that their strategies work, and today their program is being taught by hundreds of teachers across the globe.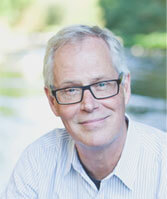 Chris Germer, PhD, author of The Mindful Path to Self-Compassion, is a clinical psychologist and lecturer on psychiatry at Harvard Medical School. A leader in the integration of mindfulness and psychotherapy, he is a founding faculty member of the Institute for Meditation and Psychotherapy and a cofounder of the Center for Mindfulness and Compassion, Cambridge Health Alliance. Chris teaches programs internationally about mindfulness and compassion, and maintains a small psychotherapy practice in Arlington, Massachusetts.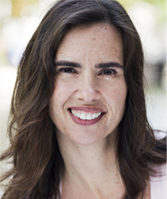 Kristin Neff, PhD, author of Self-Compassion: The Proven Power of Being Kind to Yourself, is an associate professor of educational psychology at the University of Texas at Austin. A true pioneer in the field, over a decade ago she first identified self-compassion as a measurable trait, and now there are over a thousand published studies on the benefits of self-compassion. Kristin is a cofounder of the Center for Mindful Self-Compassion, and gives talks and teaches workshops on self-compassion worldwide.
Research-Based Training to Optimize Your Learning Experience
The Power of Self-Compassion was designed to help you enjoy the benefits of this essential life skill from the start—and then to build it in many different ways, so that it becomes a natural part of who you are. Here's how you'll be learning:
POWER OF SELF-COMPASSION VIDEO SESSIONS: OVER EIGHT HOURS OF IMMERSIVE TEACHINGS

Each week you'll learn with Kristin and Chris through these video trainings, where you'll explore the science of self-compassion, illuminating stories, guided practices, and more. You'll also find short "Teacher Comments" videos throughout the course, where you'll get answers to common questions and engage with selected topics in greater depth.

MENTORING & ONLINE COMMUNITY SUPPORT

Personal guidance and coming together make a real difference in learning self-compassion. Your registration includes several online group mentoring sessions with senior instructors, hand-picked by Chris and Kristin—plus membership in a lively Facebook community of your fellow course participants.

ONLINE COURSE WORKBOOK

Through self-reflection and writing, you'll further accelerate your progress. A private online workbook, organized by session and exercise, makes it easy to find and review your work.

ONLINE PERSONAL JOURNAL

Deepen your self-understanding, document your insights, and customize your favorite exercises with a private online journal that you can access any time. The program includes questions and suggestions each week, to spark your inspiration.

HOME PRACTICES

At the end of each session, Kristin and Chris provide "during-the-week" practices to help you to dive further into the day's topics on your own.

INFORMAL "ON-THE-SPOT" PRACTICES

Simple exercises and "mini-practices" to use in the moment, when you need immediate relief and have only a few minutes to spare. Using gentle touch, targeted "compassion breaks," soothing breathwork, and more—these practice gems are often cited as favorites by participants.

PROGRESS-TRACKER

A visual dashboard to see what you've completed and what lies ahead. It's a great way to navigate your journey toward greater self-compassion.
Course Overview and Highlights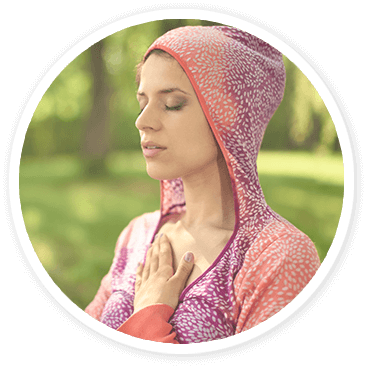 Week One: What Is Self-Compassion?
In Session One, we learn what self-compassion is and begin to experience different tools and techniques to bring more self-compassion into our daily lives.
The Origins and Science Behind Your Training Program

Three Foundations of Self-Compassion: Mindfulness, Common Humanity, and Self-Kindness

Exercise: How Do I Treat a Friend?

Exercise: Hand Gestures

The Physiology of Self-Compassion

Misgivings and Facts About Self-Compassion

Practice: Soothing Touch

Practice: Self-Compassion Break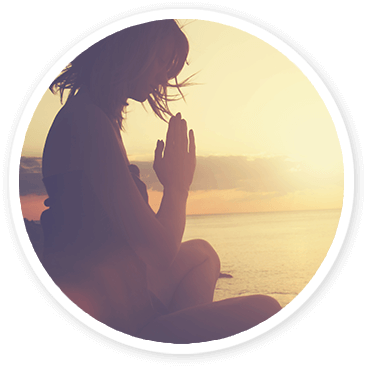 Week Two: The Foundation of Mindfulness
Mindfulness and self-compassion complement each other powerfully. In Session Two, we learn how mindfulness helps us to identify the thoughts and perceptions that lead to self-criticism and suffering, and how to work with them.
Meditation: Affectionate Breathing

What is Mindfulness?

Mindfulness and Resistance

Exercise: How Am I Resisting?

"Backdraft"— How Self-Ccompassion Can Bring Up Difficult Emotions

How to Work with Backdraft for Emotional Healing

Practice: Soles of the Feet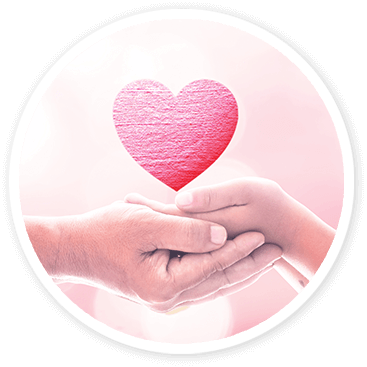 Week Three: Lovingkindness
In Session Three, we explore the importance of lovingkindness when we or others are suffering. We'll learn how to create individualized lovingkindness phrases and other strategies to support ourselves.
Lovingkindness Meditation Fundamentals

Meditation: Lovingkindness for a Loved One

Using Phrases to Cultivate Lovingkindness

Practice: Creating Your Own Lovingkindness Phrases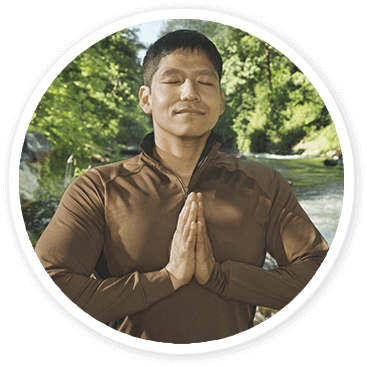 Week Four: Finding Our Inner Compassionate Voice
Session Four explores how to honor, understand, and witness the inner critic. Through a variety of practices, we'll learn to nurture greater self-acceptance and invite our inner compassionate voice to come forward.
Meditation: Lovingkindness for Ourselves

Understanding the Stages of Progress on the Path of Self-Compassion

Exercise: Where Am I in the Stages of Progress?

Understanding Self-Criticism and Safety

Exercise: Motivating Ourselves with Compassion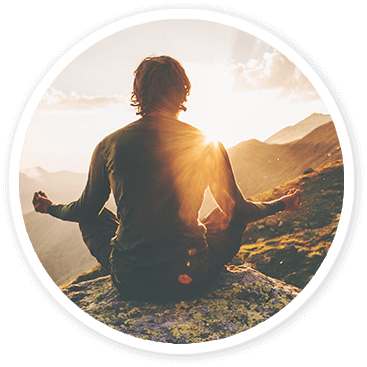 Week Five: Living a Meaningful Life
In this session, we learn to tap into the unlimited reservoir of compassion within us and all around us. We also take a deep dive into the unexpected benefits of suffering, explore our core values, and learn how to fully honor them, to bring more meaning to our lives.
Meditation: Giving and Receiving Compassion

Finding Value in Suffering

Exercise: Silver Linings

Exploring Your Core Values and Life Purpose

Exercise: Discovering Our Core Values

Practice: Living with a Vow to Bring Your Core Values into Daily Life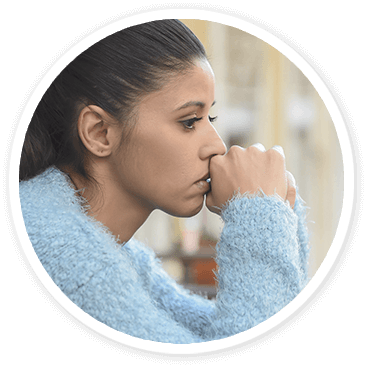 Week Six: Working with Difficult Emotions
In Session Six, we'll learn to work with difficult emotions, and discover that we can hold all of the good and bad that life has to offer us. We'll engage many practical tools to work with these feelings in the moment, as they arise.
Strategies for Working with Difficult Emotions

Practice: Soften-Soothe-Allow

Understanding and Working with Shame

Practice: Compassionate Movement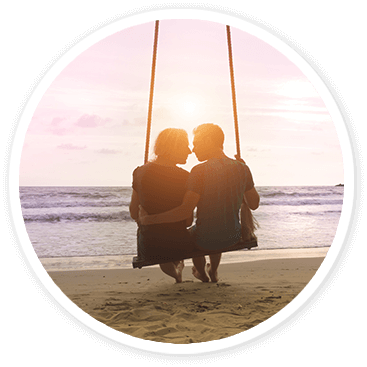 Week Seven: Self-Compassion in Relationships
Relationships can be one of life's greatest sources of joy, but also of pain. In this session, we'll learn how to engage self-compassion to transform our connections with others.
Meditation: Compassionate Friend

The Pain of Connection

Practice: Self-Compassion Break in Relationships

Caregiver Fatigue

Self-Support for Caregivers

Practice: Compassion with Equanimity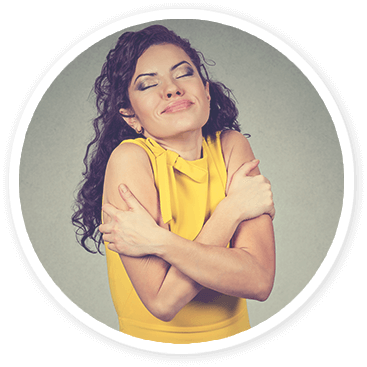 Week Eight: Embracing Your Life and Yourself
To sustain our self-compassion day-to-day, joy and happiness are essential. In this final session of the course, we focus on cultivating these resources, while learning to fully embrace our lives and ourselves in the process.
Meditation: Compassion for Self and Others

Cultivating Happiness

Savoring and Gratitude

Exercise: Gratitude for the Big and Small Things

Self-Appreciation

Exercise: Self-Appreciation

Exercise: What Would You Like to Remember?

How to Continue Your Practice in Daily Life
"A moment of self-compassion can change your entire day.
A string of such moments can change the course of your life."

Chris Germer
As a Participant in the Program
You'll Also Receive the Following Special Bonuses
BONUS #1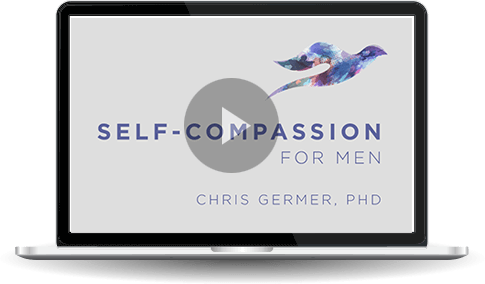 "Self-Compassion for Men"
Video Intensive
(55 minutes)
with Chris Germer, PhD
Men, more often than women, see self-compassion as a weakness. Yet again and again, the opposite turns out to be true. For example, in a recent study, Iraq and Afghanistan war veterans with high self-compassion were much less likely to suffer PTSD symptoms—regardless of the severity of their combat experiences. In this video intensive, Chris guides us through principles and practices tailored to help men gain the proven benefits of self-compassion: higher motivation, drive, courage, and resilience in the face of setbacks.
BONUS #2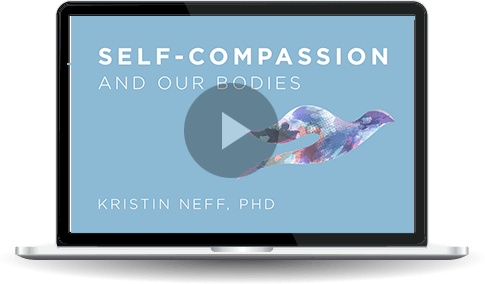 "Self-Compassion and Our Bodies"
Video Intensive
(1 hour, 20 minutes)
with Kristin Neff, PhD
Research shows that how physically attractive we believe ourselves to be deeply influences our sense of self-worth. And that for women, it is the most powerful determinant. Fortunately, there's also strong evidence that self-compassion is an excellent antidote to this harmful learned bias. In this bonus video session, Kristin helps us to accept and love our bodies, and to adopt a self-nurturing and healthier relationship with food.
BONUS #3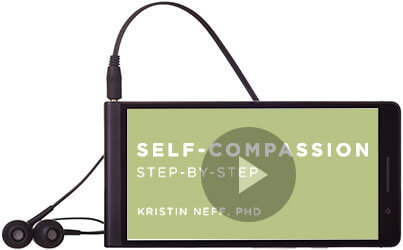 Self-Compassion Step-By-Step
A "Tool Box" of Audio Meditations, Practices, and Teachings
(6 hours, 34 minutes)
with Kristin Neff, PhD
Here's the perfect "on-the-go" audio companion for your online course, filled with dozens of essential guided meditations and practices taught in The Power of Self-Compassion—plus additional topics, stories, and exercises. The tracks and titles make it easy to find and play your favorites. Add this to your phone or portable music player to enjoy whenever you need some instant "listen anywhere" guidance with Kristin.
WHAT YOU WILL RECEIVE The Power of Self-Compassion Program Summary
Here's a summary of what's included when you register:
VIDEO SESSIONS —Over Eight Hours of Weekly Self-Compassion Training

GROUP MENTORING SESSIONS ONLINE

MEMBERSHIP in our online Facebook community of fellow course participants

ONLINE COURSE WORKBOOK

ONLINE PERSONAL JOURNAL

HOME PRACTICES to Dive Deeper into Your Favorite Topics

INFORMAL "ON-THE-SPOT" PRACTICES for Challenging Situations

PROGRESS TRACKER
Bonus 1:

""Self-Compassion for Men"a 55 minute video intensive with Chris Germer

Bonus 2:

"Self-Compassion and Our Bodies"a 1 hour, 20 minute video intensive with Kristin Neff

Bonus 3:

Self-Compassion Step-By-StepGuided meditations, exercises, and teachings on audio, with Kristin Neff—
6 hours, 34 minutes. One of our top-rated audio sets
For professionals, this course is now approved for 9.75 continuing education (CE) credits. You can add this separate product at any time after registering for the course. See your "Purchase Confirmation" email for full details.
Join the Waiting List!
Registration is now closed
Please sign up below if you would like to be notified when we reopen registration.
What People Are Saying about Self-Compassion
Training with Kristin Neff and Chris Germer
Chris and Kristin are such a tremendous inspiration to me, in the way they radiate self-compassion and compassion for others."

—LUCY S.
I loved everything about this program and have recommended it to many of my clients (I am a counselor). Thank you for your wonderful work on what I consider very important for self-development. Blessings to you!"

—Amanda
A life-changing program. Thank you, thank you."

—Joan B.
I appreciated all the ways, formal and informal, that Kristin Neff and Chris Germer created space for everyone, and taught with their humanity and humility. This program was one of the best blends of teaching and practice that I've ever experienced. Powerful."

—David F.
Informative, inspirational, and soothing! I have already recommended this program to ten of my friends."

—Joy R.
Helped me to learn how to be more patient and kind with myself, and in the way I relate to family and friends. I am a much better parent as well. I am so grateful for this information."

—Olga B.
With the vast selection of tools and skills here from which to develop and practice self-compassion, I have found many valuable and useful suggestions that I have incorporated into my own practice."

—Michael L.
Both teachers had a wonderful approach, explained things very well, gave real life examples and set a very positive tone for the entire workshop. They made this a wonderful, life changing experience that far exceeded my expectations."

—Tara A.
Really made it clear just how little compassion I give myself. What Dr. Neff says is so true—being compassionate with ourselves can open us up to a greater depth of compassion for others. Highly recommended."

—Susan U.
I really valued seeing the relationship between perfectionism and self-criticism, and how self-compassion and kindness are the processes that lead toward gently accepting ourselves as we are, in all our humanness."

—S.J.S.
I loved Kristin's insightful explanations, calm, soothing voice, and her guided practices."

—Kate D.
Both instructors were awesome. Kind, caring, and compassionate human beings. I am not a therapist, just a flawed human being like all of us who was looking for some tools to become more self compassionate. Thank you for your expertise, easy flow of learning, and kindness."

—Jane D.
Frequently Asked Questions
How do I access my course once I have purchased?
To access your course, you will need to:
Log in to your Sounds True account
Click on "my library"
Click on "Online Courses" (located on the left side of the page)
Find The Power of Self-Compassion
Click on "go to course"
How do I access my bonuses?
They will be in your Digital Library after purchase. To access the bonuses, you will need to:
Log in to your Sounds True account
Click on "my library" (located in the navigation bar at the top right of the page)
Click on "All Items" (located on the left side of the page)
Find Self-Compassion for Men, Self-Compassion and Our Bodies, Self-Compassion Step by Step
Click on "download"
How do I participate in a mentor session?
Community Mentor Groups are offered with your Power of Self-Compassion online course. These mentoring sessions are intended to give you an opportunity to interact with a highly experienced teacher of mindful self-compassion to discuss what you are learning and how your practice is going. Community Mentor Groups will be hosted via a private Facebook group, available only to course participants.
Specific instructions and links for Community Mentor Groups will be provided within the course upon purchase.
Join the Waiting List!
Registration is now closed
Please sign up below if you would like to be notified when we reopen registration.